Ocean conservation through innovation
Biota is a world-leader in renewable aquaculture that gives back to the ocean and takes nothing from it. We have developed new, sustainable ways of culturing fish and other marine life for aquariums, food security, and conservation.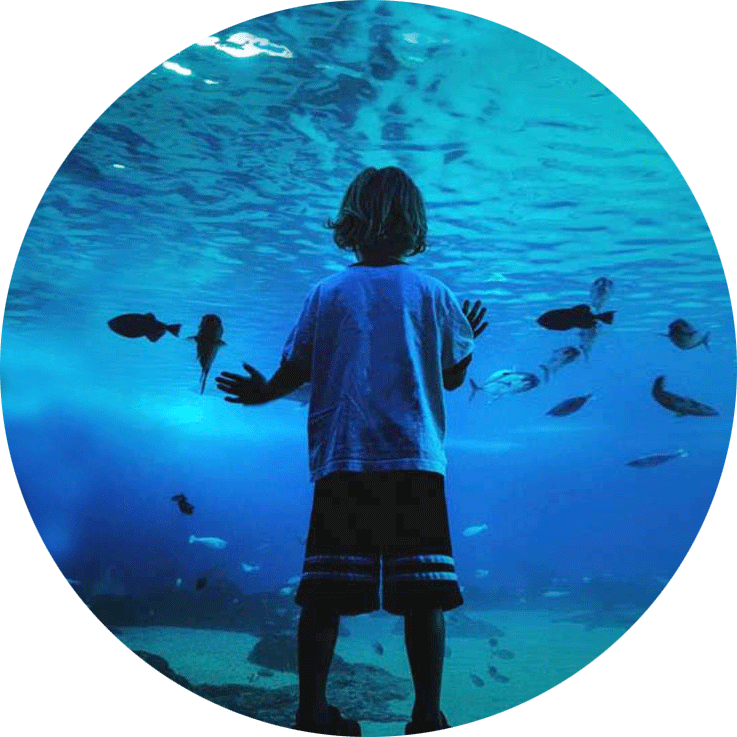 Aquariums are the windows to our oceans
Our belief is that Aquariums play a very important role in Ocean Conservation. Our vision is to see an Aquarium in every science classroom in the world!

We are convinced that by bringing the awe and beauty of our Oceans into people's lives we create passion for its protection.
Many people in our research and conservation partners institutions and fellow aquaculture community choose to dedicate their lives to ocean conservation and research due to a connection to the oceans firstly planted in their minds as kids being fascinated about the beauty of a vibrant Reef Aquarium.
Only if these Aquariums are fully sustainably stocked with cultured fish, coral, clams can we achieve this goal as we do not want to take from our oceans.

Every second breath we take comes from the ocean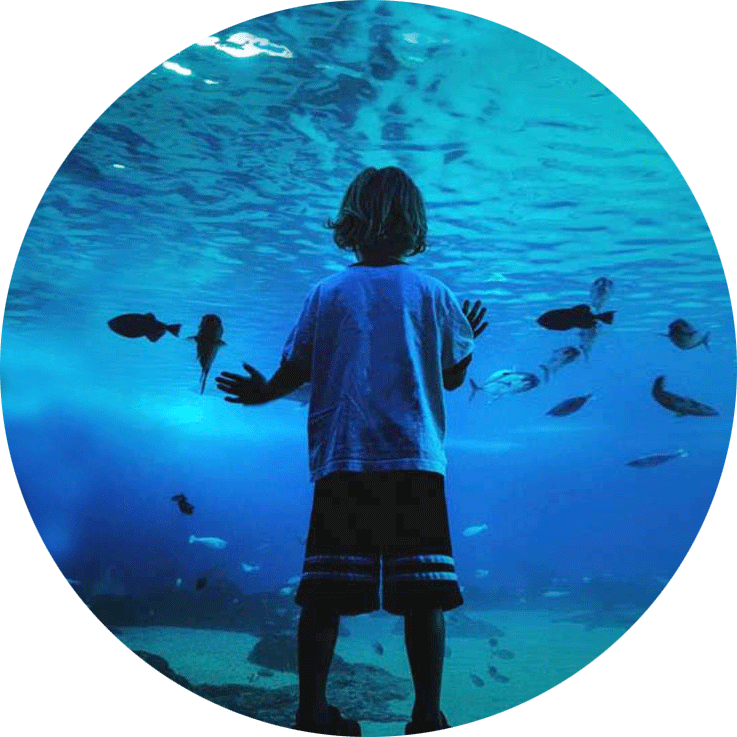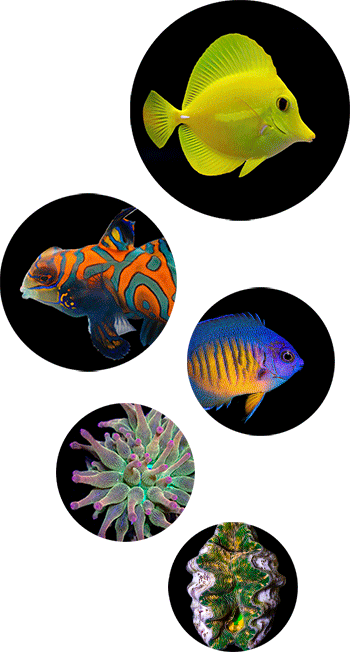 100% Cultured in aquariums for aquariums
All Biota marine life is sustainably cultured in captivity. By purchasing aquacultured marine species, you are ensuring long-term jobs in remote locations and directly contributing to reducing collection from the wild.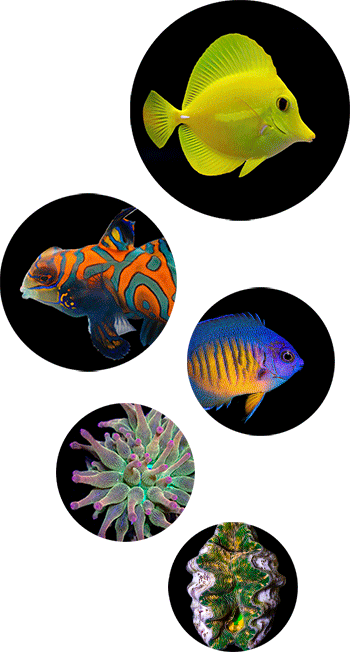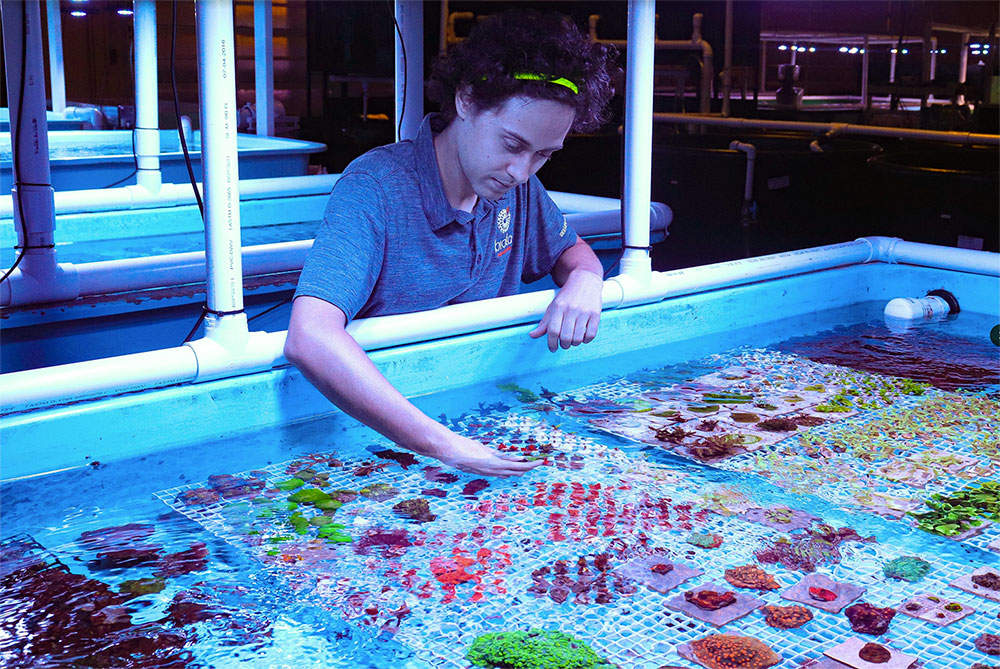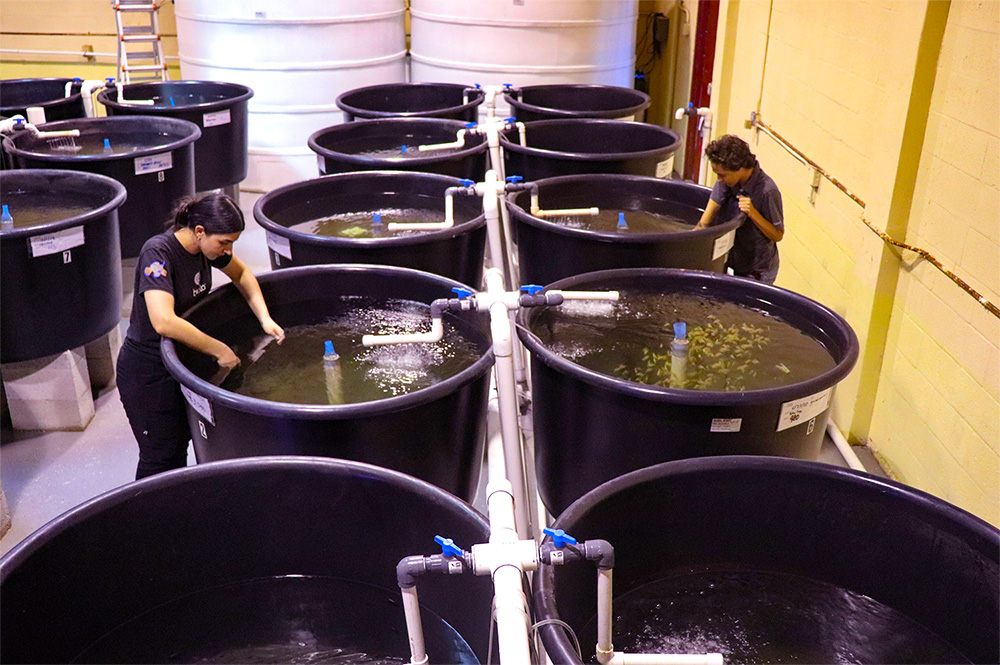 Did you know that about 90% of fish for saltwater aquariums are taken from the wild?
Feel good about where your fish come from
Biota fish are sustainably bred in our marine life nurseries, providing you with an ocean-friendly alternative for your aquarium. We have successfully cultured more than 100 fish species, including many world firsts, for the global aquarium market.
The world's first 100% sustainable saltwater aquarium
Bring the wonder of the ocean into your home or office with the all-in-one Biota Aquarium.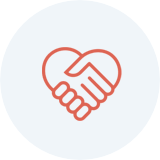 Invented by experts, made for beginners
The Biota Aquarium is designed by marine scientists to be high quality and low maintenance.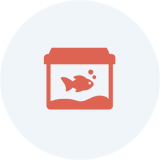 Cultured in aquariums for aquariums
Our fish are sustainably bred in our marine life nurseries and acclimated to aquarium conditions.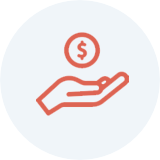 Simple, affordable all-in-one package
Everything you need to create a healthy aquarium, including tank, live rock, fish and corals.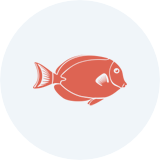 Create Your Own
Create your own sustainable ocean ecosystem in 3 simple steps. World leaders in renewable aquaculture
Biota is advancing the aquaculture industry. We work with government agencies, universities, NGOs and private companies that want expert support for aquaculture projects, marine research, and environmental surveys.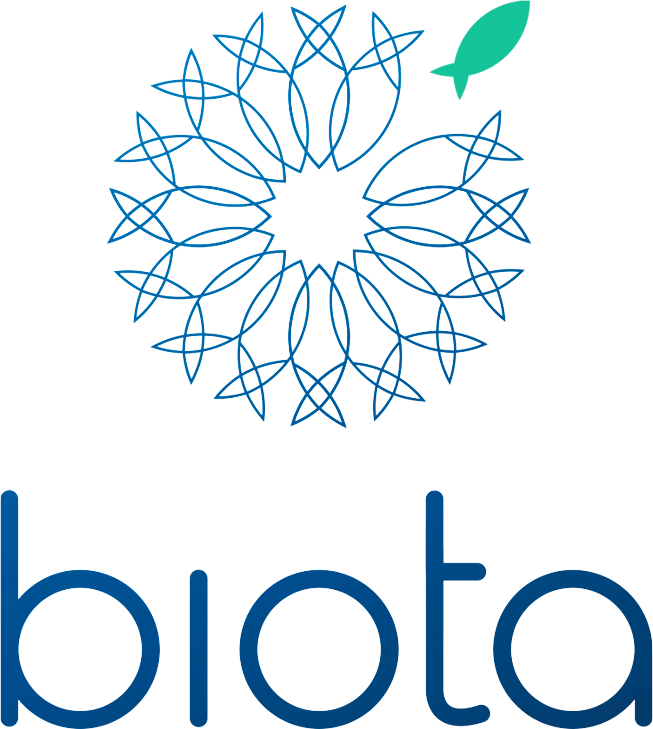 Join The Movement!
Sign up for the Biota Bulletin, a newsletter for aquarium keepers who care about conservation.